"I knew what I was capable of."
A mother at 16, Lateskia Turner figured she had two options. She could stay at home with her drug-addicted mother and face a future as bleak as her childhood, or she could step out in faith and try to find a better life for herself and her son.
"I didn't want him growing up in the same situation I grew up in," she said. "It was scary, but just looking at my son I knew I had to do better. I had to think about more than just myself."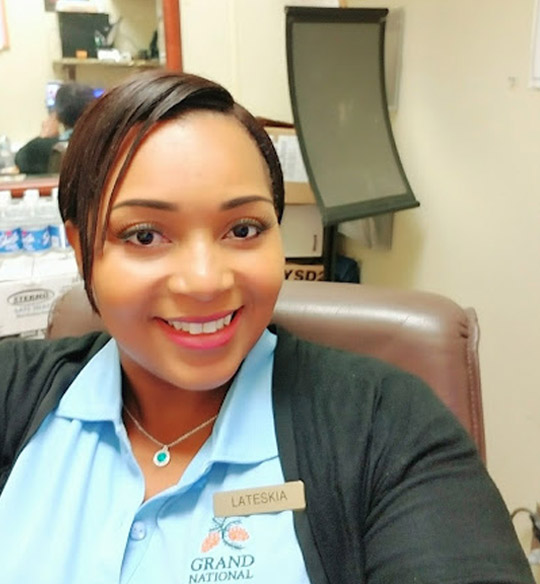 Lateskia found her way to Babies First, a ministry of Embrace Alabama Kids. Today, 21 years later, she's happy and proud of the life she and her son, a college student, have made. "I've struggled a lot," she said, "but I keep getting up every day. I keep praying every day, and it works."
Making a decision
Lateskia, now 38, was 17 when she boarded a bus with her 11-month-old baby, Antonious, and headed for the Department of Human Resources. "I let them know my situation and they gave me some options," she said. Babies First, a residential group home for teenage mothers and their children, was the one that felt right.
"I wanted to raise my son, but I also wanted to go to school," said Lateskia, who was an A/B student. "I really didn't want to leave my mother because of the shape she was in, but I wanted better. I always did. I knew what I was capable of."
Lateskia and her son stayed at the group home, located then in Selma, from 1996-99. The program, now in Mobile, provides nurturing and support for young mothers juggling school, jobs, day care and doctor's visits. Long-term goals include strengthening bonds between mothers and their children, building self-esteem, and preventing repeat pregnancies while single.
"I knew it was the place we needed to get our start in life," she said. "I didn't have to worry about food or shelter or clean clothes for me and my child. All I had to do was achieve my goals while watching my child grow up happy."
A supportive family
She earned her GED and enrolled in community college, making both the Dean's List and President's List. Antonious was in day care, and Lateskia worked as a receptionist. Eventually, she qualified for transitional housing. "The Children's Home afforded me the opportunity to get well mentally because I had been through so much," she said. "It allowed me to flourish and rise above what I needed to rise above. They made me feel like I had a family."
Life hasn't always been easy for the mother and son in the years since leaving the group home. There have been struggles and set-backs, but they draw on the strength they found at Embrace Alabama Kids. Antonious, 23, is a student at Alabama A&M, earning a major in construction management and a minor in business. Lateskia, who lives in Phenix City, Alabama, works in a hotel and conference center in Auburn.
She still keeps in touch with some of the staff members who were at Babies First when she was, and they have continued to be sources of strength and support. Most recently, she met a Embrace Alabama Kids Board member at the hotel, a chance meeting that didn't surprise her at all.
"Every time I've struggled or am at a pivotal point, God always brings the Children's Home back in my life," she said. "It's like He's saying 'You have someone. You have family. I'm watching you and I'm here for you.'"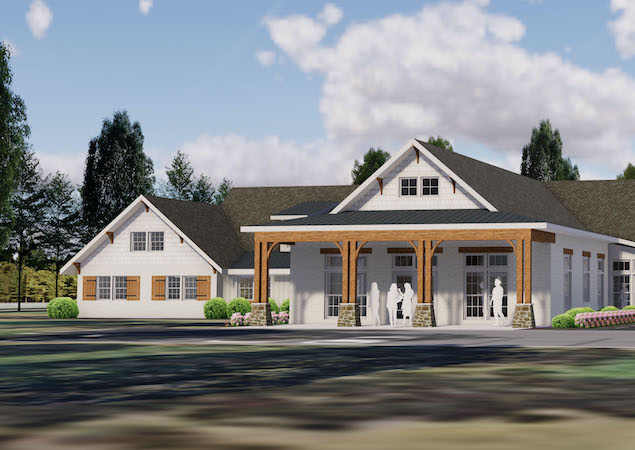 Did you know?
The Babies First program serves mothers ages 14-20 who are pregnant or have a young child.
Since 1986, more than 400 mothers and children have received some 97,000 days of care. The average stay is 243 days.
In order to meet the need, Embrace Alabama Kids is growing the ministry in Mobile and building a 9,600 square foot residential facility that will house up to 10 mothers and their babies. Each room will have its own bathroom and plenty of living space for a young mother and up to two children.
For information or to donate, visit BabiesFirstHome.com or contact Rebecca Morris at rebecca.morris@embracealabamakids.net or 205.837.0141.